BUILD YOUR BRAND
At HLP Klearfold all our machines are up to date and well maintained to ensure we can produce packaging of the highest quality.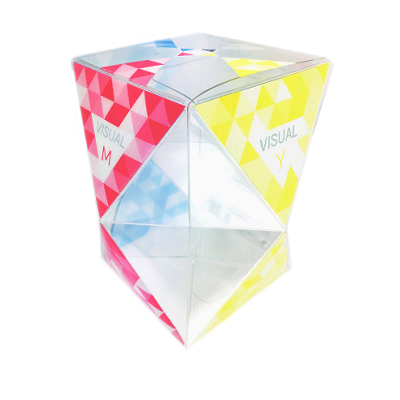 Here at HLP Klearfold, we have unmatched production capacity allowing us to produce packaging for the largest multinational product launches with unmatched turn-around times. We can control the air quality, temperature and humidity, by doing this it results in a plant that has minimal static which then eliminates all dust for optimum performance and outstanding results.
The newest machine at HLP Klearfold is the leading-edge 13-colour press, delivering top printing quality and giving us the ability for more printing and decorating options. It has one gravure station and 12 UV web-flexo stations, up to five of which can be configured for backside printing or swapped out for up to four rotary silkscreen and/or two cold foil units.
The press gives bolder more vibrant colours on clear substrates, including dazzling metallic and many other special effects for your packaging. It also gives HLP Klearfold the ability to accomplish what is traditionally done with five or more passes in one simple pass.

HLP Klearfold makes use of both solar panels and wind turbines to help power our factories in China, more steps in the greener direction.

The different ways HLP Klearfold can crease your packaging…

DIE CUT CREASE
(PP)
250 mym – 400 mym
Hand packaging only

COLD CREASE
(PET)
250 mym – 500 mym
Hand packaging only

SMART LINE
(PET, PP)
250 mym – 500 mym
Machine erection only

PERFORATION
(PET)
250 mym – 500 mym
Hand packaging only

 SOFT CREASE®
(PET)
250 mym – 500 mym
Hand & Machine

FINE LINE
(PET, PP)
250 mym – 500 mym
Machine erection from 300mym
Why choose Soft Crease®…

CREATING PERFECTION
Soft Crease® technology is a method that uses radio frequency creasing, ensuring that HLP Klearfold cartons fold precisely and have clean lines, whilst making sure they maintain their crisp shape. Traditional methods of creasing plastic use pressure alone which leaves the material fragile with stiff scoring.
HLP Klearfold's Soft Crease ® technology uses RF energy and heat with very little pressure. This guarantees a more durable packaging that provides a superior performance in both hand-fill and automatic higher-speed filling applications.
INSIDE HLP KLEARFOLD
Here at HLP Klearfold, we hold a production capacity of 1 million + per day. We manage everything under one roof- avoiding time-losses due to outsourcing. We produce our own PET and PP, print, die-cut, glue and assemble the packaging, and can even pack and arrange door to door deliveries worldwide.
Below is a link to a 360 factory tour which will take you through our futuristic and mind blowing factory.
HLP Klearfold are an award-winning company with a reputation for consistent innovation & the highest level of design.
Skincare – Clear packging
Holly
2019-03-27T12:23:24+00:00
Discover The Future
The world leader in Soft Crease RF (radio frequency) creasing technology